Niches
Middle East Sites Reviews
The first thing that gets in your mind when you think about Middle-Eastern girls is probably that they are covered in clothes from head to toe, or the famous harems that house dozens of young ladies waiting to accomplish every desire their master has. If you take a look inside this niche, you will get a little bit of both, but more from the latter one. These gorgeous brown ladies are gifted with gorgeous eyes and perfect curves, they are sexy and they know a lot about dicks, and how to make them cum multiple times in short periods of time.
Middle East
1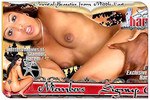 Score: 79.4
Secret Harem Date: 2015-12-18
Secret Harem is a paysite which we have all been waiting for. Anyone who has a thing for Indian sex goddesses and hardcore action will adore this site. Although the design of the site isn't the most professional we have seen so far, don't let that throw you off. The models on the site are smoking hot, turned on and ready to take some huge cocks all the way just so they could be satisfied. These babes are all young, sexy and experienced, so you will see some stirring things in the videos for sure.
★ Read Secret Harem review » ★
Niches: Hardcore Middle East Videos
2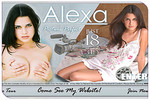 Score: 78.2
Alexa Model Date: 2015-10-20
Alexa Model is a paysite run by Alexa, an 18-year-old middle east goddess with perfect D cup breasts and a fine body which goes amazingly with them. She is an exotic beauty who travels around the world and takes nudes and videos in all kinds of beautiful places. She loves showing off her boobs, and how could she not when they are simply perfect? Any man would love to have her and fuck her, but since this is a softcore oriented site with mostly teasing, you won't see any of that here.
★ Read Alexa Model review » ★
Niches: Individual Models Middle East Softcore